Dear Diary
« Dear Diary,
Today I discovered a strange new game. The rules were not given, I had to find them myself. »
(little experimentation inspired by Thar she blows and Au Fil des Mots)
(french version here)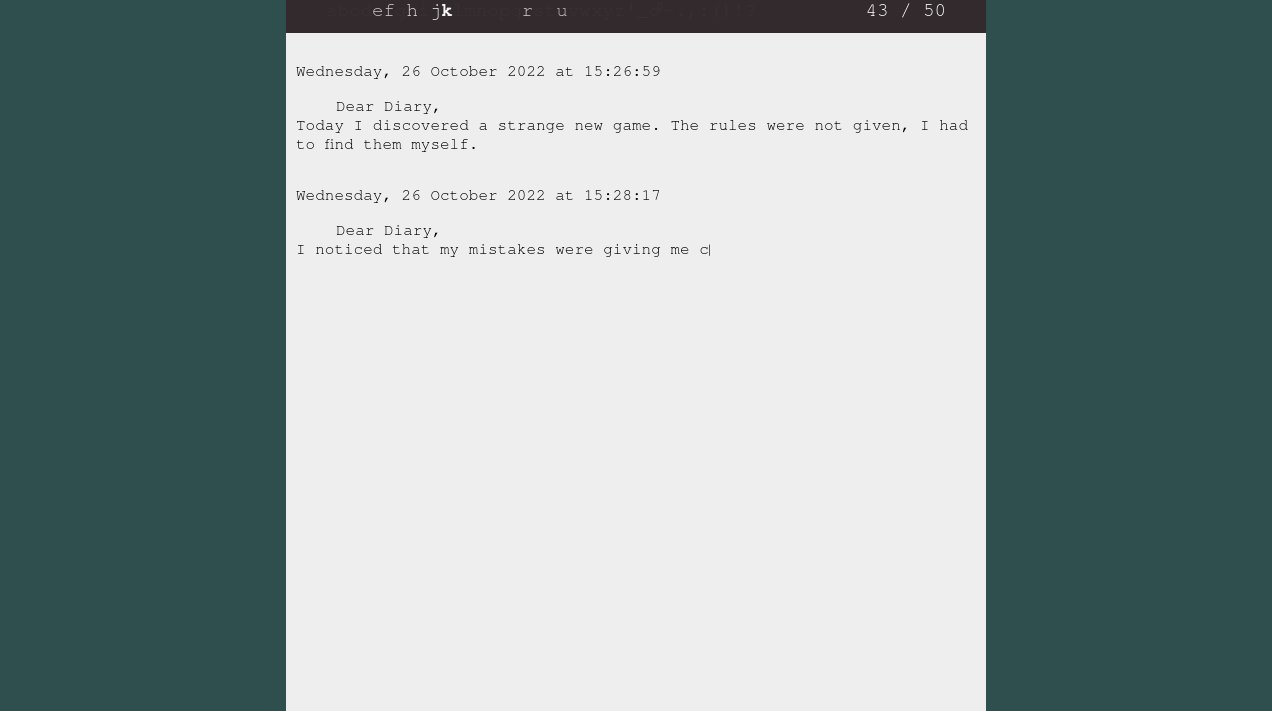 Comments
Log in with itch.io to leave a comment.
Surprising twists and turns for something so poetically simple.